This post is part of the Journey to 30 series.
Self care is one of the best things that you can practically do for yourself throughout the year. Self care comes in many forms, for it's a sense of therapy for the person in however they receive it. For me that includes getting away from the computer and going outside, do a little shopping and in the most recent example, catching a movie.
I'll call my self care days Me Dates this year. I blogged about going on a me date before and I must say, I spoil myself, lol. One time I treated myself to a John Legend concert and a nice glass of champagne. A Me Date is essentially you taking yourself out to somewhere you've been wanting to go or would like to go on a date. I wanted to see the movie La La Land, so that was my choice this time around. Sometimes you gotta get up and catch that matinee on your solo dolo so you can make yourself happy.
Stop waiting on people and enjoy things you like, alone with you.
I remember when I used to be hesitant to go to the movies by myself. What if someone thinks I'm a loner, a weirdo, or a bootleg man? I felt a little awkward at first when I went to the showing, then I saw a few more ladies come into the theater on their own to see the film.
By the way, La La Land, which features John Legend in a small supporting role, was a bittersweet musical. If you're interested in an Urban alternative to this film, I'd recommend the non-musical Premium starring Zoe Saldana, Dorian Missick, and Hill Harper.
Part of my self care on this me date included some retail therapy since I had several gift cards from my birthday and Christmas from the family. I got some new items for the closet from business to date-friendly because I will not just be going on me dates this year (heyyy).
What are some of the things you're going to prepare for in 2017?
Click To Tweet
I went to Marshall's and found some luggage that I may have to get on my next shopping trip. I'll be doing a lot more traveling this year (one of my big faith goals) and I will need a reliable carry-on. Here's one that I found which is lightweight and can carry more than the bags I've been using years prior: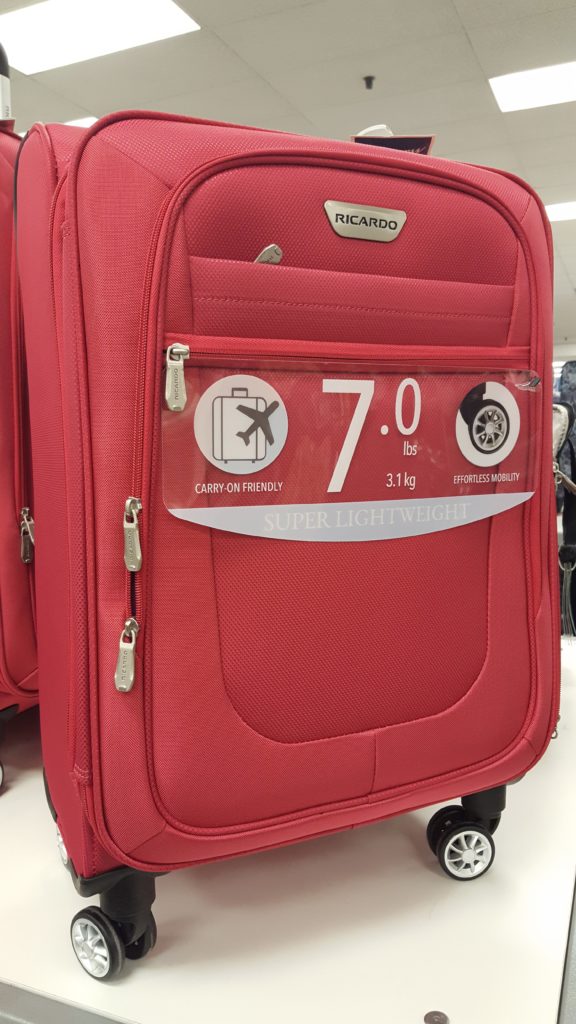 What are some of the things you're going to prepare for in this year? If you want to travel internationally make sure that your passport is up to date. If you want to go on quality dates, prepare yourself to be the person you'd want to date. If you want to get closer to God, join a prayer journal challenge or scripture challenge to keep yourself accountable. If you want a new job, update your resume.
It's vital that we learn to take care of ourselves and get away from the noise of everyday life.
I loved my me date and time away from the normal hustle that I do. It's vital that we learn to take care of ourselves and get away from the noise of everyday life. For you that could mean going to the spa or staying in with a new candle and coffee or going an extra hour in the gym. I'm looking forward to having a me date once a month this year.
I'll share with you what I do as part of my Journey through 30! Be sure to like my new page for the ladies now on Facebook. This page is based on the themes and topics discussed in my book, Journey to 30, including self care!
What will self care look like to you in 2017?